Laguna Bay Longboards – World Title 2006
This was a huge year for the team of Laguna Bay Longboards, former sponsored rider Josh Constable rode our boards to multiple titles during his time with us. Both Tully & Mike worked closely with Josh for many years making sure he had the best boards under his feet which took him to a World Title in 2006, a US Title and multiple Australian Titles.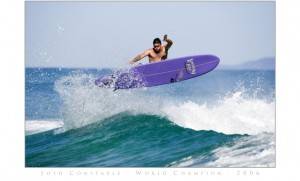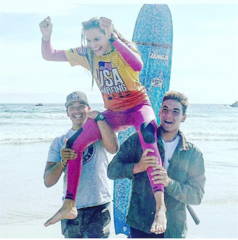 USA Junior Title – 2016




Very proud of Soleil for taking out the USA Junior Title riding one of our Fliptale Noseriders!

The Tunnel Rat – August 2013
Mike & Tully St John have collaborated a new design which is sending rumbles all around the world, called the tunnel rat. The board has been designed to sit in the 4 to 5 foot range which cuts at least a foot off any modern day performance short boards being ridden by any aged person.
The combination of the channels, outline and bottom curve give a board with drive and holding power for the modern day surfing. The channels deliver the hold and traction that is usually lacking in a board of this size. The earlier versions of the Tunnel Rat that they made without channels were a bit too skatey. It didn't have the holding power and as soon as the channels went in, it was like a green light gone on and the boards really worked. Most people seem to be looking back at the 70's to try and find designs as for Tully & Mike are looking into the future of surfing and create a board that will draw new lines.
It has created such an impact in the surfing circles that major surf distributor in the world Surftech is looking to take it to the world market. Tully is currently filling orders for well-known surfers who are keen to try this new and innovative design.
Not only will this be an exceptional board to travel with due to its size, but a great second board to add to the quiver and great for handing it down to the younger generation.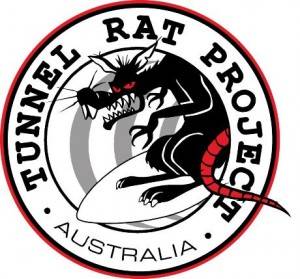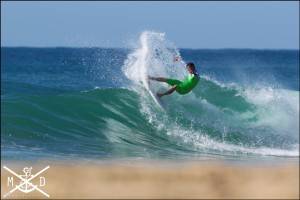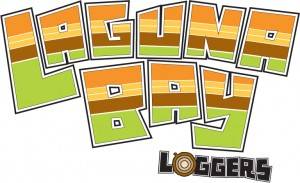 New Logger Division for Noosa Festival of Surfing – 2012LOGGER PRO JOINS SPECIALTY DIVISIONS FOR NOOSA
Laguna Bay Longboards will present Noosa's first ever "logger pro" as a new addition to the specialty division. The logger concept, popularized by Joel Tudor's Van's Duct Tape series in the US and Europe over the past two years, puts the judging emphasis firmly back on the traditional aspects of longboarding.Laguna Bay's Tully St John said there was a growing movement towards logging in Australia. "With so many surfers riding all kinds of boards in all kinds of conditions these days, traditional longboarding has really come to the fore," he said. "We want to showcase the incredibly high standard of logging in this country by inviting the top loggers to surf against the best of the rest who make it through elimination trials."Unlike the Old Mal amateur division, competitors in the Logger Pro can ride new or old boards, but they must be at least 5.5kg in weight, single fin and ridden without a leg-rope. Judging would be based on style and execution of traditional manoeuvres

Noosa Festival of Surfing – Stand Up Paddle Division
2011Noosa's own Laguna Bay Longboards sponsored the biggest ever stand up paddle division at the 2011 Noosa Festival of Surfing. In a joint announcement, Laguna's Tully St John and festival director Phil Jarratt said the expansion of the division was in keeping with the tremendous growth of stand up around the world.The four-year-old Stand Up Paddle Pro surfing event will be joined by amateur divisions for seniors (over 45) and women, plus a 5-kilometre "loop" race on Laguna Bay prior to the Festival's opening ceremony."We wanted the SUPS at the Noosa Festival to reflect what's happening everywhere in the world of stand up," said Tully St John. "That is, everyone is doing it, from surfers of all ages to serious watermen and surf paddlers, from kids to mums who see it as a great workout. Laguna Bay Longboards SUPS will cater to all of them, and we expect to attract stand up paddlers from all over."Festival director Phil Jarratt said he was delighted that a local surf company had come in as sponsor. "Under his various surfboard brands, Tully has been a major player in the local industry for quite a while now, and it's great to see him developing SUPS alongside traditional surfboards. While stand up has developed a life of its own in many land-locked places, on our coasts we want to see it grow side by side with surfing, and so does our governing body, Surfing Australia. We're all from the same tribe, and the Laguna Bay SUPS division at the Noosa Festival will demonstrate that."Tully said he had been inspired by recent stand up paddle races, such as the Battle of the Paddle in Hawaii and California, to work with surf club officials in creating a loop course close to the beach, so that spectators could watch the entire race "up close and personal". Competitors will paddle five times around a one-kilometre triangular course, punctuating each circuit with a beach sprint. "Racing is always thrilling when you've got the paddle in your hands," Tully said, "But we want to make it just as exciting for the spectators." The Battle of the Paddle at Doheny Beach, California in early October, broke spectator records with almost 10,000 people gathering to watch a thrilling race, with more than 800 competitors in the water.
Kelly Norris – Shotgun Surfboards
Up an coming rising star Kelly Norris has been riding Shotgun shortboards since we was 11 years old. Tully has been working closely with him and in 2011 had a big breakthrough with winning the 2011 Under 18 QLD Shortboard Titles, also in the same year won the Rip Curl Grom Seach in Tasmania. Kelly is a super focused young surfer and see big things for him in the future.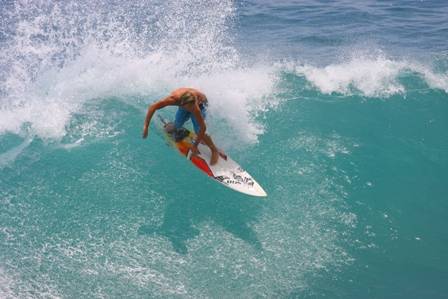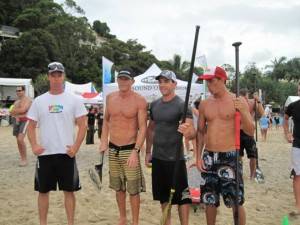 Jackson Close – Laguna Bay Longboards / Laguna Bay Stand Up Paddle Boards (2011 – current)
Having signed up with Laguna Bay Longboards and Stand Up Paddle boards he kicked off his campaign well winning the 2011 Australian Longboard titles, he also won the Noosa Festival of Surfing Stand Up Paddle Board division and finished runner up in the Australian Stand Up Paddle Board Titles.
Taylor Jensen – Laguna Bay Longboards (2009 – 2011)
One of the greatest Longboard riders to come out of the US in recent times, Taylor came to the factory a week before the Noosa Festival event in 2009 and went on to win the Pro Division of the contest. He then went on a rampage winning just about every contest he competed winning again the Noosa Festival of Surfing 2010, the US Open, New Zealand Pro and the Australian Pro Circuit.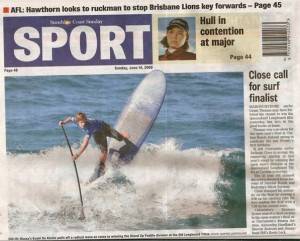 Keahi De Aboitiz – Laguna Bay Stand Up Paddle (2006 – 2010)
Keahi De Aboitiz was one of our first sponsored rider for our newly developed Stand Up Paddle Surfing range and has now gone on to be one of the finest young watermen in the world. Keahi can surf pretty much anything including Kiteboard which he has won many titles, SUP which he won the first ever QLD SUP Title in 2009, Longboards and shortboards. He's a forced to be reckoned with and wish him all the best in his future endeavors.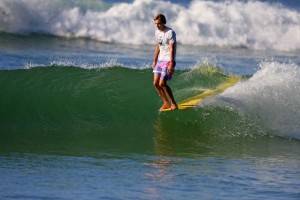 Harrison Roach – Shotgun Shortboards & Laguna Bay Longboards
Another success in 2006 was former sponsored Shotgun & Laguna Bay rider Harrison Roach who went on to win the Australian Under 18 Junior Titles on a Longboard and also won a under 18 QLD in the Shortboard division. Having sponsored Harrison Roach from a young grom, he worked closely with the team and has a successful surfing career to date in Longboard riding.During the time Harrison was riding Laguna Bay Longboards he won countless competitions including the Under 18's Australia Title 2005, QLD Titles in 2006 and was QLD's rising star of the year in 2005.
Jasper Endersby – Shotgun Surfboards
One of our greatest achievements is being a part of the Endersby family and sponsoring Jasper since he was 5 years old with Shotgun Surfboards. Surfing is in the family blood both Mother & Father are ex QLD champions and the youngest daughter Sage won her first QLD title in 2011. Having worked closely with Jasper throughout his growing years, he won the under 16 QLD Title in 2004 & 2006.
National Print Award
In 2000 Noosa Surf Works won the National Print Award for the first surfboard manufacturer to print artwork on surfboards successfully.