Shotgun Surfboards and Laguna Bay Long boards have established a reputation for producing extremely high quality surf craft. Using only the finest materials, from A1 Every time blanks right through to the world-class high sheen UV finishes, these boards sit well at the top end of the rack.
Manufacturing in Noosa, they have also received recognition for developing a hi-tec and innovative method for getting photo-quality artwork on boards perfect for display, corporate or customers who insist on having the best.
1950's
It all started down in the Tamarama Surf Club Boat shed, taking out the 16ft ply wood boards with Mike's father. Then came the 10ft hollow ply boards (Okanui's), Mike was lucky enough to have one of Billy Wallace's, this was a real treasure. Fiberglass balsa boards started to take over as the latest and greatest surfboards. To get one of these Mike started repairing boards, stripping the glass off and reshaping into smaller boards. His dad finally went halves and Mike had his very own board.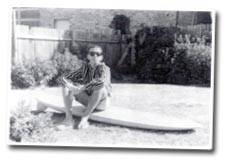 1960's
By the age of 14 Mike got himself a weekend job at Greg McDonough in Harbord (Sydney) under his house. This followed by working in a factory sweeping floors and cutting off cuts for mosaic fins.Mikes apprenticeship in surfboards had begun when he was 16. He decided to leave Sydney and went cruising along the east coast surfing some untouched places. Spending time in Crescent Head, Coffs Harbor and Noosa these were great years for surfing and having a good time.Mike finally settled on Noosa and started a night job in a bar while making boards during the day. This was when it was the birth of his son Tully, he moved his family back to Sydney to further his shaping career. Mike started a small glassing factory out the back of a farm in Mona Vale. This was a real design & innovation period, wide points getting chopped back and boards getting much shorter.He got a start with Midget Farrelly (first Australian World Champ). This got the skill level up with the complete construction of boards. Noosa was calling and Mike eventually moved back to making boards when the waves were no good. He built up a business called Jam Surfboards and sold it to travel the east coast with his son, they were off again.Mike worked in several factories, Darby at the Gold coast and Jet in Byron just to name a few. By this stage his son Tully was surfing and understanding the art of making boards.
1980's
Mike & Tully settled in Noosa and opened up another factory in Coolum just down the road from Noosa. Not a lot of boards were being made per week but they were all very high quality. Tully was in high school surfing a lot and had a growing interest in surfboards. Tully still being a young grommet had jobs in restaurants but spent plenty of time around the factory working on the boards with his dad.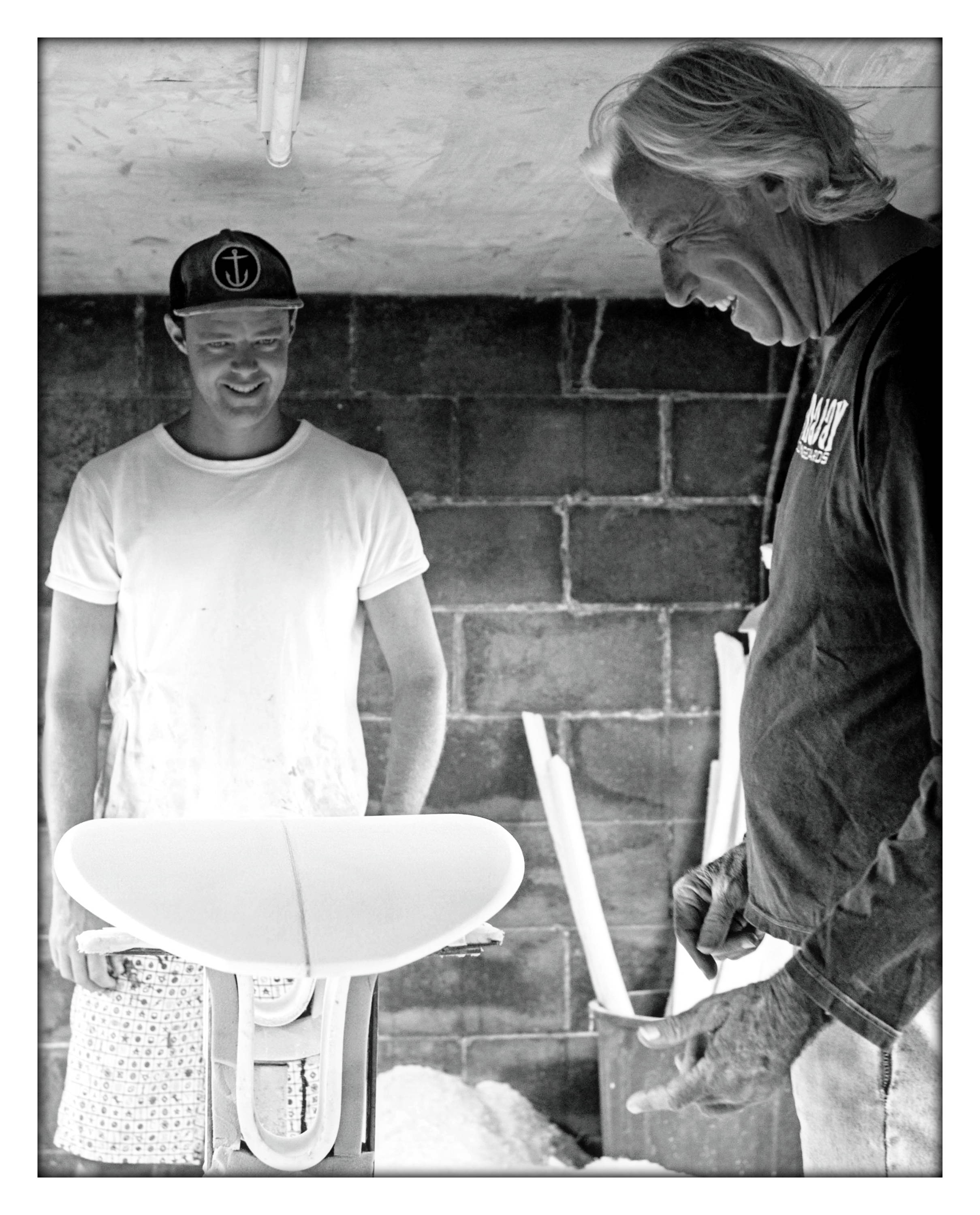 1990's
Mike being a loving father wanted his son to open his eye more then just surfing and surfboards. Tully in his late teens began a chef apprenticeship that took him to several parts of Australia and out of the board-making scene. After spending several years away from surfboard manufacturing Tully's desire to learn the craft of surfboards still burnt. He then decided to join Mike, this is where the father & son company began.
2000's
With Father and Son working together they gave a lot of dedication and hard work, which eventually got their factory back into Noosa. Mike & Tully seeing a dying craft decided to call on some old mates to help them out with the growing demand. This is where they showcased some of their dedicated talent. Bill Tolhurst, Nigel Perrow, Phil Myers, Mike Davis, Tony Dempsey, Rooster all with over 30 years experience, just to name a few. These men are some of the greatest shapers from 70's to date. These men came with knowledge and insight that is the foundation of Noosa Surf Works and why they are a cut above the rest.